Family Entertainment Center Lakewood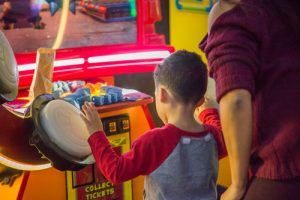 Precious memories with family are priceless. However, because of attractions towards the on-line social life, people have started to lose the bond that they would otherwise have. If you are missing out on family fun and want a break from fast-paced life, Odyssey 1 has the answer for you.
Our family entertainment center near Lakewood, WA is the ultimate spot where you and your whole family can spend an entire day engaged with endless games and activities. Our amusement center is packed with really fun activities that you can enjoy with your family like:
Arcade games
Jungle gym
Laser tag
Indoor play area
We assure you that the kids will love it and so will you. Our family entertainment center is the perfect place where you will have that quality time you have been missing out on. Get in touch with us today to schedule reservations at our family entertainment center near Lakewood.
Amusement Center Lakewood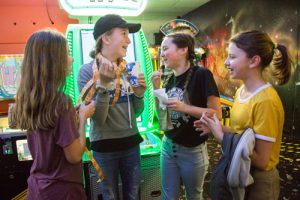 As a fun-centric amusement center, we aim to create an engaging and fun-filled atmosphere for kids and adults alike. At our family activity center, you will realize how we take optimum measures for safety and cleanliness.
Contact us when you are looking for family activities at an amusement center that:
Have endless entertainment for hours
Is stocked with games for all ages
Takes safety, comfort, and entertainment to another level
Do not worry about your appetite at our family entertainment center as we also offer optional lunch packages. Call us when you want to make some memories and feel the magic with your family at our amusement center near Lakewood.
Family Activity Lakewood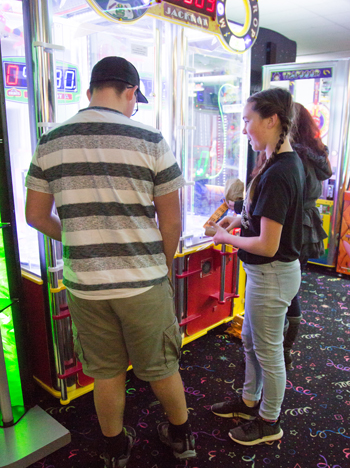 Are you planning a family activity, but are not able to make up your mind where to go? If yes, then your search ends with us. We take pride in being the go-to amusement center for family activity near the Lakewood area.
We hold ourselves to the highest standards of entertainment and professionalism by our staff. Every person working at our family activity center is:
Trained and experienced
Polite and friendly
Professional and courteous
Come and spend a day at our family activity center and enjoy the access to games, arcades, and activities. After all, everyone deserves such quality time with their lovely families. Do not miss out on the fun. Call Odyssey 1 at (253) 566-3231 to make reservations at our family entertainment center near Lakewood.