Olympia Children's Activities
Are you looking for ideas around the Olympia community for your children's activities or birthday party? Maybe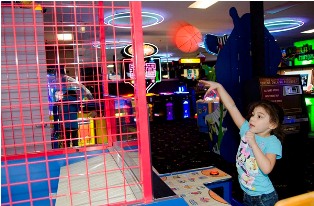 you are just looking to host a kids party for the neighborhood kids? Or perhaps you are looking for a great way close to Olympia to get some excess energy out of those little guys that need to do some running around, but it's been raining for the past two weeks just like Olympia is famous for.
Well look no farther than Odyssey 1 for your children's activities or your next kids party. At Odyssey 1 we have many ways to make sure your child has the time of their life:
Laser Tag is a great way to allow the kids to run around in a controlled setting
Our Fun Center is the best in the Olympia area and filled with children's activities
Check out our Game Center with tons of arcade games great for any kids party
A Jungle Gym is perfect children's activities for those energetic types
Activities for Kids
Don't take your kids party somewhere where you'll have to quiet everyone down all the time and try and keep them under wraps; this is their kids party, let them get out and enjoy themselves with the best that the Olympia area has to offer.
Odyssey 1 is perfect for any type of children's activities you are looking to create for your children around the Olympia area:
Birthday Parties or just for kids party
Groups and Field Trips
Seasonal outings and children's activities
Just because parties and rewards
Energetic children's activities
Kids party for hard to please kids
Kids Party
With so many fun games and children's activities, we're sure to have something for every kids party to connect with and engage in. And we offer a great seating area for adults and parents to sit, talk, and relax, while they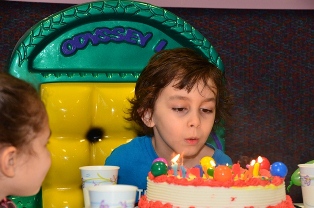 watch their children play. We even have free Wi-Fi for those adults who like to surf the web or get a little bit of work done while they watch their children's activities or kids party.
If you are living in Olympia or anywhere around the Olympia area and are looking to throw the best kids party or children's activities ever, come on down to Odyssey 1 and let us take the guess work out of what your child wants to do. Whether it be laser tag, jungle gyms, fun centers, or our magnificent game center, we've got what they want.
Call Odyssey 1, the best name in entertainment in the Olympia area today!