Arcade Lakewood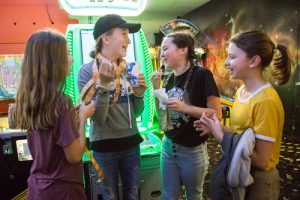 Odyssey 1 is a family fun center with exciting arcade games for Lakewood, WA residents. With a huge selection, you are certain to have a game that you will absolutely love. Bring in your friends and family and indulge in your favorite arcade games. Our video game arcade is a fun place for all ages and is sure to keep everyone in your family busy.
Whether you are a serious gamer, or just a friendly competitor, you will definitely have great fun at our video game arcade near Lakewood. What are you waiting for? Come over and set the next high score.
We also have other exciting things for kids and families, such as:
Laser tag arena
Jungle gym
Soft play areas
Arcade Games Lakewood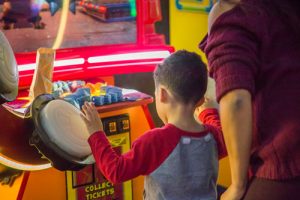 Looking for a place where you can have unlimited fun? Our video game arcade is the place to be. Our family fun center is the go-to destination for unlimited fun and thrill. We have a range of adventurous and exciting arcade games for Lakewood residents that will make you want to visit our gaming zone over and over again.
Whether you are celebrating a special occasion or simply looking to have fun with your family and friends, we are the ultimate destination for you. From classic video games to the latest editions, we have a wide variety of arcade games for all ages. So, if you are ready for endless hours of fun, come over today.
Our features:
We are open seven days a week
Our prices are very reasonable
Safe, relaxing environment for all
Video Game Arcade Lakewood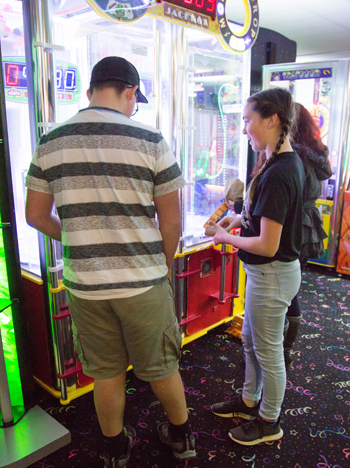 What would a family fun center be without a video game arcade? When you enter our family fun center you will be dazzled by the sights and sounds of our video game arcade for Lakewood residents. We also have a redemption center where you can redeem your winning tickets for amazing prizes.
That's right, PRIZES! We have the prizes that both adults and kids want. Whether you are playing for fun or for prizes, our video game arcade has it all.
Our video game machines are kept in excellent condition, and provide fun for people of all ages. We also cater to:
Daycare centers
Sports teams
Large groups
If you are looking for fun-filled arcade games near you, look no further than us.
Feel free to call the team at Odyssey 1 at (253) 566-3231 with any questions regarding our video game arcade near Lakewood. We would love to speak to you!