Arcade Lacey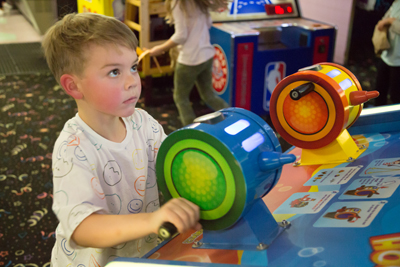 With the onset of technological advancements, traditional entertainment methods have slowly started to disappear. However, arcade games are still around and happily enjoyed by groups of all ages. If you are in search of such a family entertainment center that is fun and safe, call Odyssey 1.
Ever since we were established in 1993, we have aimed to create a fun environment that can be joyfully enjoyed by all. Reach us anytime you are looking for a quality and vintage video game arcade near Lacey, WA as we:
Provide hours of endless entertainment
Have games for all ages
Provide free Wi-Fi
Have a comfortable, safe, and highly versatile game center
Bring in your friends, family, or colleagues to have fun playing our arcade games. Call us to make reservations in our family entertainment center and enjoy a quality video game arcade near Lacey.
Arcade Games Lacey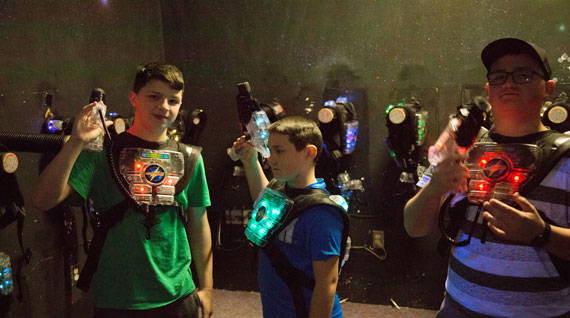 Are you missing traditional arcade games? Do you want to re-live the socially enjoyable fun method of hanging out? If yes, then give us a call right away. We are packed with popular and vintage game options that will not only take you down memory lane, but the kids will enjoy as well.
Get in touch with us if you are looking for well-maintained highly enjoyable arcade games near Lacey. A highly competent family fun center, we are stacked with many other entertainment options for you like:
Video games
Laser tag
Jungle gym
Indoor play area
Do not miss out on the fun. Come over for a day to have an experience that will leave you satisfied and happy.
Video Game Arcade Lacey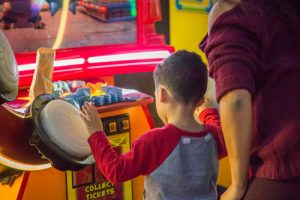 If you are looking for a family-friendly video game arcade near Lacey, we have got all that you need. Our years of experience in delivering happiness and fun to guests of all ages aid us in running our family fun center. We also provide daycare centers so you can bring in children to have a day of fun. Our family entertainment center is:
Clean, safe, and affordable
Employed with trained and courteous staff
Aimed to deliver a fun experience
We have many arcade games available and other entertainment options for you to have a day of extreme enjoyment. Come and spend a day at our video game arcade center to re-kindle the kid in you.
Call Odyssey 1 at (253) 566-3231 or visit our family-friendly and fun video game arcade center near Lacey.