Arcade Gig Harbor
Parents who are interested in the development of cognitive skills in their kids should take them now and then to a video game arcade. Find that astonishing? Well, you need not be surprised.
Research has proven that arcade games that are usually considered just a source of entertainment actually have several benefits. Children who engage in gaming have been observed to show:
Better reflexes and mental-physical coordination
Improved decision-making and problem-solving skills
Enhanced memory
Reduced stress and snack cravings
Odyssey 1 is happy to offer a video game arcade near Gig Harbor, WA to help parents in this region make gaming a healthy part of their kids' lives. In fact, we are a family entertainment center offering exciting arcade games for all age groups. We also have Jungle Gym and Laser Tag sections.
Arcade Games Gig Harbor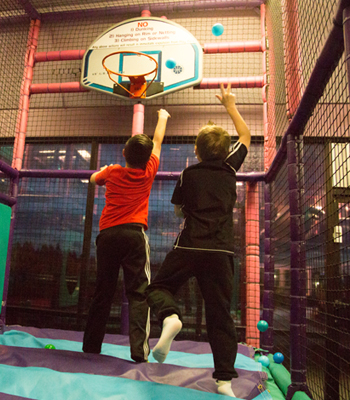 We offer a multitude of arcade games for our Gig Harbor guests to play and enjoy. These include video games of different types and with different difficulty levels so that all members of a family can find something that appeals to them. A wonderful feature of our game center is that players can earn tickets that are later redeemed for gadgets and toys.
A visit to our facility makes an excellent option not just for families to enjoy some happy, playful time together, but also for organizing:
Kids birthday parties
Fun outings with friends
Extended family reunions
No matter what their reason for planning a trip to us to play arcade games, Gig Harbor residents can look forward to having a delightful time and get great value for their money.
Come explore all the thrilling options that are available at family fun center and kids arcade.
Video Game Arcade Gig Harbor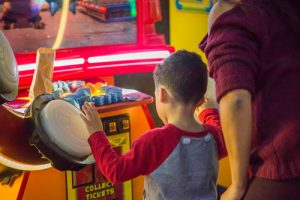 Our arcade games offer children and adults a wonderful way to spend a fun-filled, leisurely day even when it is extremely cold, unbearably hot, or raining heavily outside. Since we offer a climate-controlled indoor play area and are open 7 days a week, a visit to our video game arcade can be planned for any day, at any time of the year.
In addition to this, there are many more features that contribute to the popularity of our video game arcade among Gig Harbor residents. These include:
Free Wi-Fi
Top priority to maintaining hygiene and safety
Availability of food and beverages
Competitive prices
To book a visit to Odyssey 1 for playing in our amazing video game arcade, Gig Harbor residents should call (253) 566-3231.