Activities for Kids in the Steilacoom Area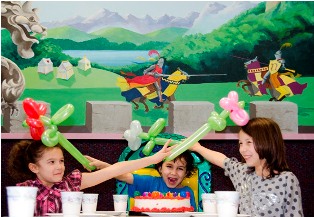 Since 1993, keeping families occupied with entertaining indoor activities for kids in the Steilacoom, WA area has been easy. That's because it was the year that Odyssey 1 opened its doors to welcome children and their families to partake in fun-filled activities and games.
We cater to children of all ages with an array of indoor activities for kids in different play areas, including the Laser Tag Arena, Game Center and Jungle Gym Soft Play Park.
The wide-ranging fun activities for kids that our Steilacoom visitors can enjoy with us include:
Military-style games
Arcade games
Trolley/roller slides
Crossbars
Swings and slides
Contact us to find out more about our indoor activities for kids.
Fun Activities for Kids and for Steilacoom Families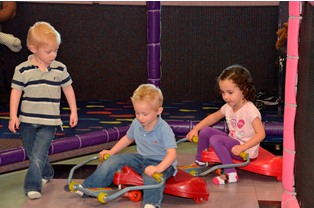 We pride ourselves on being a family fun center. Though we primarily offer fun activities for kids in Steilacoom, even grown-ups are sure to find our place extremely enjoyable. We make sure that not just kids, but entire families, come to visit us, have a great time and go home happy.
To do so, we offer:
Activities in the Game Center for adults and children
Free entry into the Jungle Gym for supervising adults
The ability to arrange a private party
Free Wi-Fi
The option to earn tickets (to redeem on prizes) on select games
Additionally, we have a concessions stand that our visitors can go to when they get hungry after engaging in all the fun activities for kids and families.
Steilacoom Indoor Activities for Kids – Rain or Shine!
Your little ones should not be deprived of fun and play just because it is too cold, too hot or too rainy outside. There is no reason for you to let inclement weather make your children grumpy when we are here to offer exciting indoor activities for kids near you in Steilacoom.
The multitude of options in games we offer keeps our guests totally delighted, despite the outdoor conditions. While the fun activities for kids keep our young visitors happily busy, their parents or caretakers can relax knowing that their loved ones are enjoying themselves in a climate-controlled, comfortable, hygienic and safe environment.
Our Jungle Gym, Laser Tag Arena and Game Center contain a surplus of indoor activities for kids to indulge in at any time of the year, whether it's for a:
Birthday party
School field trip
Family get-together
Play date
Visit Odyssey 1 for the most fun activities for kids to be found in the Steilacoom area. Call (253) 566-3231 for info.