Activities for Kids in the Spanaway Area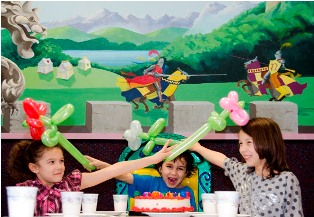 Odyssey 1 is the place to visit if you are looking for exciting, fun activities for kids in the Spanaway, WA area. We are a leading family fun center that has been here since 1993.
We help children and their parents/caretakers have a good, playful time together. We offer them a:
Jungle Gym Soft Play Park with activities for kids 10 years and younger
Laser Tag Arena with tons of action for children of all age groups
Game Center that has something to interest all family members
Besides these state-of-the-art play areas that offer fun activities for kids and their families, we have a Redemption Center where tickets that are earned during play can be redeemed. We also have a much-needed concession stand that stocks refreshments and food for our famished patrons.
We have everything to ensure that, after indulging in the multiple indoor activities for kids, our Spanaway visitors go home fully satisfied in every way.
Fun Activities for Kids and for Spanaway Families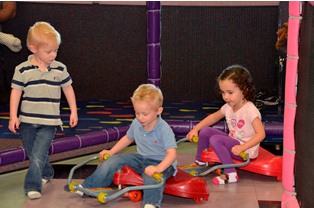 Rushed daily living and hectic work schedules make it difficult for kids and adults in any family to have bond over enjoyable play activities. And, if people do manage to take some time to indulge in fun activities for kids, their plans are spoiled by the lack of safe and open spaces available to play in.
We resolve this dilemma by offering our state-of-the-art game arcade full of numerous fun activities for kids in Spanaway. They can indulge in these activities along with their siblings, cousins, friends and parents.
Our Game Center, Jungle Gym and Laser Tag Arena are innovatively designed play areas that offer indoor activities for kids that include:
The ability to play individually or in groups
Fast-paced games or leisure play with soft toys
The use of the latest technology, as well as the classics
Spanaway Indoor Activities for Kids – Rain or Shine!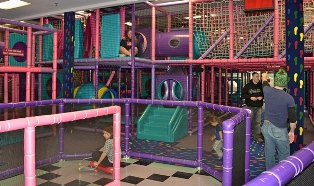 Keeping children happily entertained is tough. However, it is especially difficult to find fun activities for kids to do if they are stuck indoors. This is where our family fun center comes in!
Offering a vast array of thrilling indoor activities for kids, we help Spanaway residents keep their children amused even during the hot summer months and messy, rainy days when they cannot venture outside.
Other factors that make us the ideal place to visit all year-long for indoor activities for kids include our:
Hygienic premises
Climate-controlled environment
Pocket-friendly prices
To know more about the fun indoor activities for kids that Spanaway residents can find at Odyssey 1, call (253) 566-3231.