Activities for Kids in the South Hill Area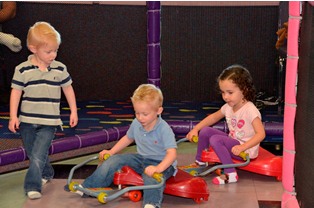 Is it snowing? Raining? Too hot outside? Regardless of the weather, if your kids have some extra energy to burn, you are probably searching for some fun activities for kids in South Hill, WA.
Kids can get a little bit crazy when they are stuck at home. Keeping them entertained can be challenging for parents, especially when there is seemingly nothing to do. Odyssey 1 is THE family fun center choice for fun activities for kids of all ages. We have plenty of fun and affordable indoor activities for kids living in South Hill.
Listed below are just some of our indoor activities for kids:
Laser Tag Arena
Game Center
Jungle Gym Soft Play Park
Fun Activities for Kids and for South Hill Families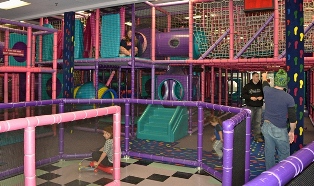 Kids are packed with energy; they are unstoppable. We all know that. While it is easy to come up with ideas to keep your kids busy outdoors, it may not always be possible, especially when the weather is not cooperative. Are you looking for fun activities for kids near South Hill? You are in the right place.
We are your go-to family fun center for some great, exciting indoor activities for kids. Our goal is to ensure kids of all ages have a memorable, fun-filled day while parents can relax in comfy chairs and tables.
Our fun activities for kids are a great choice for parties and birthday celebrations. We also offer field trip packages for daycares and other groups of children.
Our key features include:
Reasonable rates
Open 7 days a week
Spreading fun since 1993
South Hill Indoor Activities for Kids – Rain or Shine!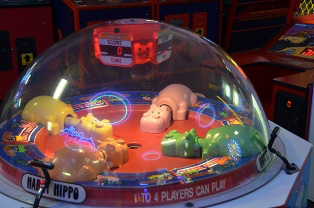 You need to get out of the home and take your kids somewhere, but where? There are times when you need indoor activities for kids. Luckily, we offer some of the most fun-filled indoor activities for kids living in South Hill.
We have a jungle gym and a laser arena tag. Without even realizing, your toddlers will burn energy, work their motor skills and also develop social skills.
So, there is no need to feel trapped indoors. Come to us and experience fun on a whole new level. We work hard to ensure each one of our guests has a memorable time. We offer:
Concessions stand for hunger pangs
Redemption center to redeem earned tickets
Safe, comfortable environment for all
Call Odyssey 1 if you have any questions regarding our fun activities for kids living in South Hill. Dial (253) 566-3231.