Activities for Kids in the Puyallup Area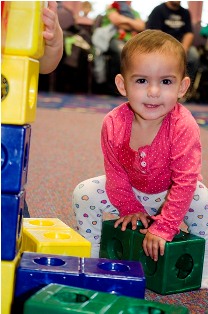 Are you wondering where can you find fun activities for kids near Puyallup, WA? Then look no further than Odyssey 1.
We are one of the best places for families with children to visit.
We are ready to entertain your children with a variety of indoor activities for kids.
Our games and fun activities include:
Jungle gym soft play park
Laser tag arena for kids of all ages
Game center for family members
Concessions stand
Looking for a new, fun fieldtrip idea? We are your perfect place to host your daycare's next field trip.
Bring the kids in for an unforgettable day of fun and excitement.
Fun Activities for Kids and for Puyallup Families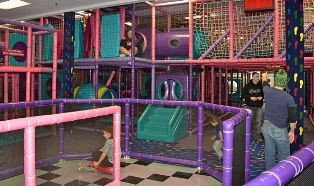 Indoor family fun centers provide a fantastic option for active play during extreme cold or hot days. We offer indoor activities for kids in Puyallup and the surrounding area.
Our family fun center is committed to ensuring a safe, enjoyable experience for all ages. Begin your adventure with us and enjoy the latest and hottest fun activities for kids and families in Puyallup. Our fun activities for kids are designed to:
Promote learning
Improve confidence
Encourage interaction
Perfect for birthday parties, special events, and group outings, or just a weekend getaway with the family.
Puyallup Indoor Activities for Kids – Rain or Shine!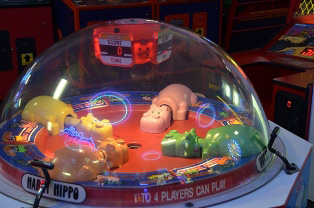 Need an ideal venue for kids to enjoy? Our goal is to provide full-filled indoor activities for kids in Puyallup and the nearby areas. Since 1993, we have been the fun choice for families with children.
We have fun activities for kids of all tastes, thanks to our range of games and packages. We promise you awesome fun for your entire family. We also give daycare centers an opportunity to bring the kids for a couple hours of fun. We have optional lunch packages available. Our Jungle Gym Soft Play Park allows kids to climb, swing, jump and bounce.
So, if you are searching for indoor activities for kids that will keep them healthy and happy, your search ends here. We are fully dedicated to ensuring a safe environment for fun and family outings. Below are some of the reasons why you should choose us when looking for fun activities for kids:
Friendly team
Open seven days a week
Affordable rates
Complete satisfaction
For more information on our indoor activities for kids in Puyallup and beyond, feel free to call Odyssey 1 at 253-566-3231.