Activities for Kids in the Pierce County Area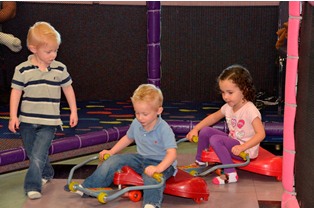 Kids never tire from playing and, to keep them entertained, you have to know many different play areas and places close to home. If you are looking for one such play area, we can help. We at Odyssey 1 offer a wide range of indoor activities for kids in the Pierce County, WA area. As a well-known play center, we have been offering lots of fun activities for kids for a long time.
Some of our fun activities for kids include a:
Jungle gym soft play park
Laser tag arena
Food court
Game center
Ticket redemption center
Most of our indoor activities for kids are open for kids of all ages. That's why, when you come here as a family, you will never get bored – there is something for everyone. We are also open seven days a week, so you can plan a trip whenever you find it convenient. We also offer field trips and can organize parties for kids.
Fun Activities for Kids and for Pierce County Families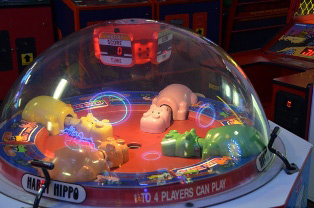 The best thing about our play center is that we cater to all age groups. Whether you are looking for a venue to arrange a birthday party or looking for a place to entertain kids of different ages, you will find that we have some really fun activities for kids of all ages. As the main source of indoor activities for kids in Pierce County, we ensure that all our activities are:
Safe
Appropriate for different age groups
Reasonably priced
Fun to play
You can leave your kids in the play area without worrying, as we have staff members that monitor the areas and make sure everyone is having fun. We've made sure that none of our open play areas or laser tag room have sharp edges that may harm the kids. Moreover, we take all measures to ensure the safety of your children so that they can just enjoy their time here – and so you can relax!
Pierce County Indoor Activities for Kids – Rain or Shine!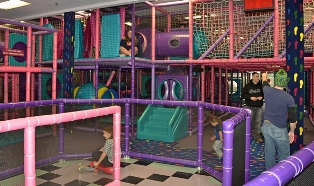 If you are looking for a place with indoor activities for kids in Pierce County, you should come visit us. We offer several indoor activities for kids in Pierce County and the nearby areas. Our play place, laser tag and fun games are sure to leave everyone:
Entertained
Happy
Cheerful
Eager to come back for more
Compared to other activities for kids in this area, you can sit down and relax while your kids roam free. We promise a safe, clean environment that will entertain them for hours.
Feel free to call Odyssey 1 at (253) 566-3231 for any inquiries or booking arrangements for kids parties in Pierce County.