Activities for Kids in the Parkland Area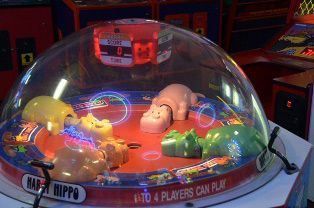 Kids are always looking forward to finding new places to play. They never tire and want something to keep them engaged, but as their parent, finding new fun activities for kids at home can be difficult. Thankfully, we provide several indoor activities for kids so that you don't have to do it all yourself.
We at Odyssey 1 offer a large variety of indoor activities for kids in the Parkland, WA area. The best thing about our play center is that it is open:
For kids of all ages
Seven days a week
For parties and events
You will never stop having fun at our indoor play center! We have so many games, activities and attractions. When you or your kids get hungry, you can spend some time at our concession stand where there are several delicious food options. You can rest or even have a birthday party there before returning to our fun play areas.
Fun Activities for Kids and for Parkland Families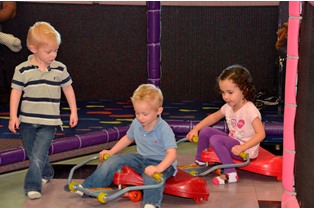 Families love our play center, mainly because we have so many fun activities for kids of all ages. While the younger ones can enjoy the play areas suited to their abilities, the older kids can try their hand at the laser tag arena or the game center. Parkland families and kids can also enjoy our:
Roller slides
Large group tables and party areas
Scooters
Jungle gym
Ball pit
We can assure you that all our fun activities for kids are safe. We do not have any sharp edged toys, slides or swings. We source our toys from manufacturers that do not use toxic chemicals or harsh materials that may harm the kids in any way. We also have employees who monitor kids in the play areas to avoid injuries.
Parkland Indoor Activities for Kids – Rain or Shine!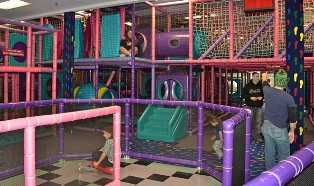 Parents are always look for a place where they can take their kids when the weather is too hot or too cold. Families love our center because we offer indoor activities to kids from Parkland and the nearby areas. All our indoor activities for kids are:
Safe
Affordable
Suitable for all ages
Children can enjoy our indoor activities for kids near Parkland come rain or shine. This makes us an ideal entertainment option whether you need a place for your kids to run around or you're looking for a place to host a large group. You can book birthday parties, reunions or other special events at our venue. You only need to book your event and then you can leave the rest on us.
If you are looking for a place that has fun activities for kids near Parkland, call Odyssey 1 at (253) 566-3231.