Activities for Kids in the Olympia Area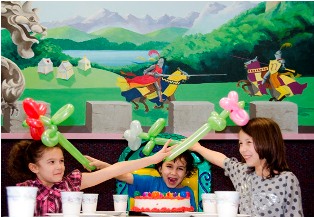 Are you looking for ideas to arrange for an exciting, fun-filled day for children? Consider bringing them to Odyssey 1 to play in the diverse entertaining indoor activities for kids we have to offer for children of all ages.
We have been offering fun activities for kids in the Olympia, WA area since 1993. Our family fun center has a Laser Tag Arena and Jungle Gym Soft Play Park and Game Center that feature enjoyable activities for children.
Our fun activities for kids assure Olympia schools, daycare centers and parents of a great time in an environment that is:
Hygienic
Climate-controlled and comfortable
Under professional supervision
Fun Activities for Kids and for Olympia Families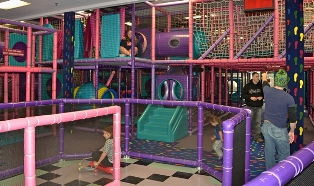 We provide exceptional fun for the entire family. While our fun and game center has numerous indoor activities for kids of different age groups, it also includes games to suit and interest the other family members. We make sure that nobody who comes to us has a dull moment!
The vast array of irresistible fun activities for kids and Olympia families featured in Jungle Gym, Laser Tag Arena or Game Center include:
High-tech games as well as simple swings and slides
Adrenalin-pumping games for teenagers and soft toys for toddlers
Both individual and group games
Our patrons can even earn tickets from some of our games and activities, exchanging them at the Redemption Center for toys and prizes.
We realize that our visitors may become very hungry after enjoying the many fun activities for kids. So, we have a concession stand supplying fresh pizza, soda pop, and other goodies.
Olympia Indoor Activities for Kids – Rain or Shine!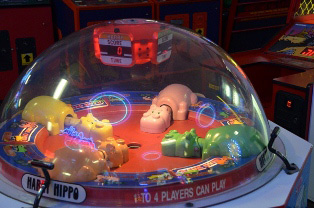 There should be no limit to the day of the week when one can have fun and play games. Believing firmly in this, we keep our game center open on seven days of the week most every day of the year.
Because we offer indoor activities for kids so that our Olympia guests can have fun no matter the weather they can take full advantage of the fun activities for kids offered by us even when the weather outside is:
Raining heavily
Extremely hot
Cold and windy
Our budget-friendly prices, special offers, and competitive party packages make it easy for everyone to enjoy the indoor activities for kids at our fun and game center.
Bring your children to Odyssey 1 for a memorable time participating in exciting indoor activities for kids. Olympia residents can call 253-566-3231 for more information.