Activities for Kids in the Maple Valley Area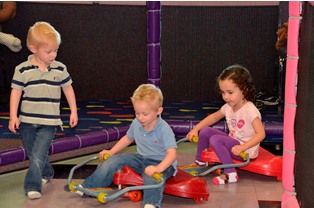 There are not many places that offer indoor fun activities for kids in the Maple Valley, WA area. That's why it becomes quite a challenge to keep the youngsters busy and happy during the hot, wet or chilly days when it is not possible for them to play outdoors.
The good news is that Odyssey 1 is here to help! Since we opened our doors in 1993, our family fun center has been spreading joy all around by offering a vast array of exciting indoor activities for kids of all ages.
We house different sections, such as the Game Center, Laser Tag Arena and Jungle Gym Soft Play Park where kids can participate in a variety of thrilling activities. The action that children can enjoy with us includes:
Swings
Bouncers
Slides
Crossbars
Arcade games
Team-oriented superhero or military games
Want to know more about our various fun activities for kids in Maple Valley? Call now!
Fun Activities for Kids and for Maple Valley Families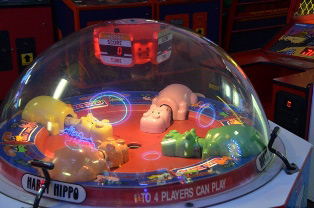 Our indoor activities for kids include our Laser Tag Arena, Jungle Gym and Game Center, and they are available throughout the week.
We are open 7 days a week and close only for a few federal holidays throughout the entire year. Outings to our center can be booked by:
Families
Daycares and school field trips
Party groups
We are ready to engage the whole family or class with fun activities for kids in the Maple Valley area. We strive to price all our games or fun activities for kids at competitive rates, and even offer affordable packages for groups. Free entry is provided into the Jungle Gym for supervising adults.
Maple Valley Indoor Activities for Kids – Rain or Shine!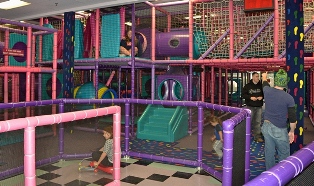 If you are looking for the place that has the best indoor activities for kids in or around Maple Valley, then search no more!
We help our patrons get their kids' energy out through games played in an enclosed environment that is:
Hygienic
Climate-controlled
Safe and secure
Well-monitored
Come rain or sunshine, we provide year-round amusement through our indoor activities for kids and their parents or guardians.
Indeed, there is nothing better than our fun activities for kids to keep the cute toddlers, energetic children and restless teens happily occupied while the inclement weather prevents them from playing outside.
Check out Odyssey 1 today to see all the indoor activities for kids that we offer. Maple Valley residents can call us at (253) 566-3231.