Activities for Kids in the Gig Harbor Area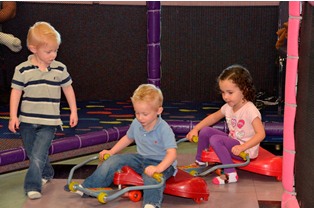 Kids are happiest when they are busy. A safe, clean, constructive day of fun can be found at Odyssey 1 that will keep your children busy the entire time. Odyssey 1 offers a wide range of fun activities for kids of the Gig Harbor, WA, and the surrounding area.
Having been in business since 1993, we have perfected the meaning of fun! We present an extensive range of indoor and some outdoor activities for kids that include:
Field trips
Theme specific parties
Birthdays parties
We are open seven days a week so, you can visit us any time to enjoy and have a wonderful time with your entire family. You can just drop in or call feel free to call for reservations if you have a large group. A fun time will be had by everyone!
Fun Activities for Kids and for Gig Harbor Families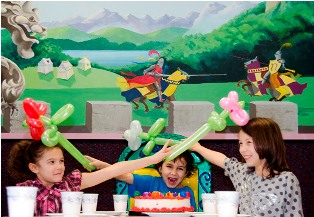 We have something for everyone at our fun center. We not only have fun activities for kids below the ages ten but we also have some special activities for older kids and teens as well. Fun activities for kids and for Gig Harbor families include:
Jungle gym soft play park
Laser tag arena
Game center
Concessions stand
You not only enjoy games and food at our center but can even win great prizes. We have a redemption center where you can redeem all your tickets that you won while enjoying fun activities for kids.
Gig Harbor Indoor Activities for Kids – Rain or Shine!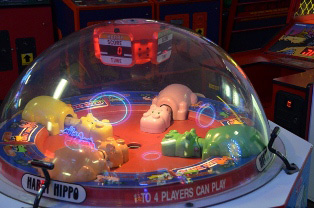 The mood of an outdoor party can be spoiled if it starts raining. However, no such thing happens at our fun center as we offer a vast range of indoor activities for kids of Gig Harbor area. Their play and party time goes uninterrupted.
Enjoying the indoor activities for kids, Gig Harbor families can spend hours at our center. Some of the indoor activities for kids that are very popular include:
Ball pit
Roller slides
Scooters
Slides
If you are looking for an affordable and enjoyable day or evening with friends and family, there is nothing better than our fun center. We have a large variety of indoor activities for kids of all ages.
Whenever you are looking for the right place to play or want to host a party for your kids' Gig Harbor friends, choose Odyssey 1. Call us at 253-566-3231 and we will help you organize the right outing!