Activities for Kids in the Fircrest Area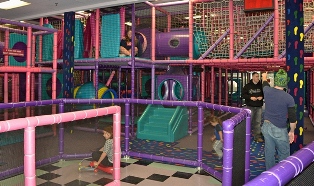 If you are looking for place that offers fun-filled indoor activities for kids near Fircrest, WA, let your search end at Odyssey 1!
Opened in 1993, our family fun center is the ideal destination for families, day care centers, schools, church groups, and more who are interested in giving youngsters a place to play and enjoy themselves.
Our facility has different sections like the game center, jungle gym and laser tag arena, where kids can find a host of fun activities. Our Fircrest visitors can engage in fun play with wide-ranging activities, such as:
Swings and slides
Roller slides
Military-style games
Tunnels and mazes
Cross bars
Arcade games
Indeed, exploring all the fun activities for kids can keep your young ones busy for hours!
Fun Activities for Kids and for Fircrest Families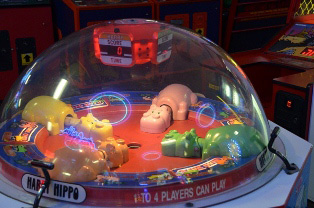 We strive to ensure an extremely enjoyable experience for each and every person who visits us. That's why we do not just offer fun activities for kids in Fircrest, but we also have games to interest chaperones and family members.
The jungle gym soft play park offer games for small kids 10 years and younger, while the laser tag arena includes energetic indoor activities for kids of all ages. The Game Center is a family game room where select games have toys and gadgets as prizes.
We are committed to ensuring that all these fun activities are provided to our guests in a totally safe and comfortable environment. We go all out to ensure the games and play areas are:
Hygienic
Under professional supervision
Climate-controlled
Fircrest Indoor Activities for Kids – Rain or Shine!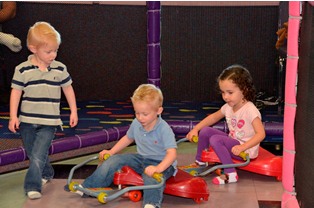 Always carefree and full of energy, children want non-stop entertainment. Things can get difficult when bad weather forces them to stay inside. Thankfully, our indoor activities for kids are not affected by the climate!
We welcome guests all year-round, seven days a week. With our multitude of indoor activities for kids, Fircrest residents can easily keep their children active and happy even on rainy, hot or frigidly cold days.
The amazing year-round fun our indoor activities for kids offer make our facility ideal for unplanned, impromptu family trips as well as for pre-planned visits like:
Birthday celebrations
Play dates
School field trips
Special group gatherings
Odyssey 1 offers fun activities for kids in the Fircrest area. Call (253) 566-3231 for further details.