Activities for Kids in the Edgewood Area
Everyone wants to have fun and entertaining times with their family and friends. If you want to spend some quality time with your kids and are looking for some indoor activities, we can help. We at Odyssey 1 offer a wide range of fun activities for kids in the Edgewood, WA area. Being a very popular center for indoor activities for kids, we offer the following:
Jungle gym soft play park
Laser tag arena
Game center
Whenever you feel that you want to go out with your kids and have a good time with them, you should visit our fun center. We have something for everyone. The best thing about our game center is that all our activities are quite affordable and suitable for all age groups.
Fun Activities for Kids and for Edgewood Families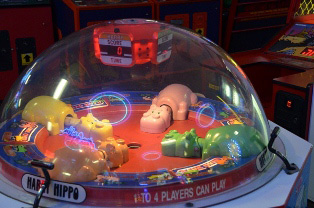 There can be nothing more exciting than having a game center where you can enjoy the entire time. Along with fun activities for kids, Edgewood families can have an equally good time at the concessions stand where there are numerous things to satisfy your hunger pangs. Contact us to learn about the various fun activities for kids which can include a:
Birthday party
Field trip package for their daycare center
Family reunion
Other group events
You can make reservations with us for the fun activities for kids stating the date and time and the number of people that would be attending the party. We will make all the arrangements. You need not worry about anything as our management team will handle everything.
Edgewood Indoor Activities for Kids – Rain or Shine!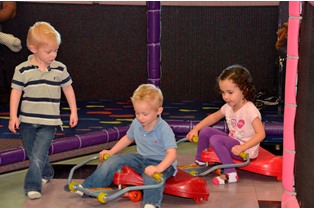 Come what may – rain or shine, you will have lots of fun when you come to Odyssey 1. When you choose us for your party or event, you need not worry about anything as we have a vast range of indoor activities for kids of Edgewood area. You and your family can enjoy these indoor activities for kids always, seven days a week. You can pick your source of entertainment from the following indoor activities for kids:
Slides
Swings
Ball pit
Roller slide
With us as the center for indoor activities for kids, Edgewood families will never get bored.
Whenever you are looking for a place to host a party or entertain your kids that has fun indoor activities for the kids of the Edgewood area, call Odyssey 1 at 253-566-3231.