Activities for Kids in the Black Diamond Area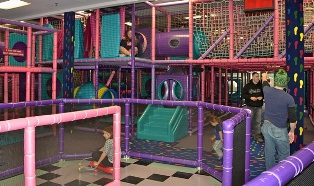 If someone wanted to take their family for a fun day out to a place that offers thrilling indoor activities for kids in the Black Diamond, WA area, what comes to mind? Odyssey 1, for sure!
Since 1993, our family game center has been entertaining the people of this community with a large variety of fun activities for kids of all age groups. There is a lot of thrilling action in store for our young patrons and even the grown-ups accompanying them in our different play sections, including our:
Game Center
Jungle Gym
Laser Tag Arena
Whether we are visited by adrenaline-pumped teenagers, energetic young children or lively toddlers, the fun indoor activities for kids we offer near Black Diamond make sure that they all leave totally worn out and delighted with their day.
Fun Activities for Kids and for Black Diamond Families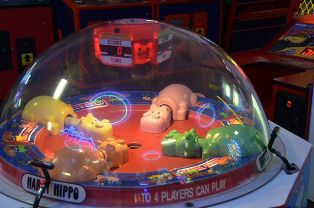 We welcome children of different ages and abilities, offering something exciting for everyone. Our diverse fun activities for kids and Black Diamond families keep our guests happily occupied as they:
Jump and bounce in inflated houses
Ride down trolly and roller slides
Crawl through tunnels and mazes
Play on crossbars
Indulge in mock fights during laser tag games
For additional fun, some indoor activities for kids in the Game Center even allow the players to earn tickets that can later be exchanged for toys and gadgets at the Redemption Center.
We also have a concessions stand that provides food and beverages for our guests when the fun activities for kids at our Jungle Gym, Laser Tag Arena or Game Center work up their appetites.
Black Diamond Indoor Activities for Kids – Rain or Shine!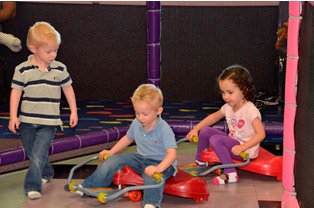 Since we offer indoor activities for kids, the enjoyment continues all throughout the year. We make sure that unfavorable weather conditions, like rainfall and excessively hot or cold conditions, do not bring our fun activities for kids to a stop.
We offer the use of our Game Center, Jungle Gym and Laser Tag Arena all 7 days of the week and we only close for a handful of federal holidays. The best part is that our indoor activities for kids from Black Diamond are designed with their comfort and security in mind. We offer:
A climate-controlled property
Clean and hygienic premises
A totally safe and relaxed environment
Contact Odyssey 1 at (253) 566-3231 to learn more about our fun activities for kids in the Black Diamond area or to book a visit with your children to our family game center.